Belgian Gluten Free Mini Cream Puffs
Delizza gluten free cream puffs bring delight to every table. Originating from our time-honored Belgian recipe, we recreated our classic pastries using rice flour and fresh whipped cream. These little moments of delight await your indulgence in the freezer, ready to be shared with friends, family, or savored just by you. We won't tell.




Nutrition Facts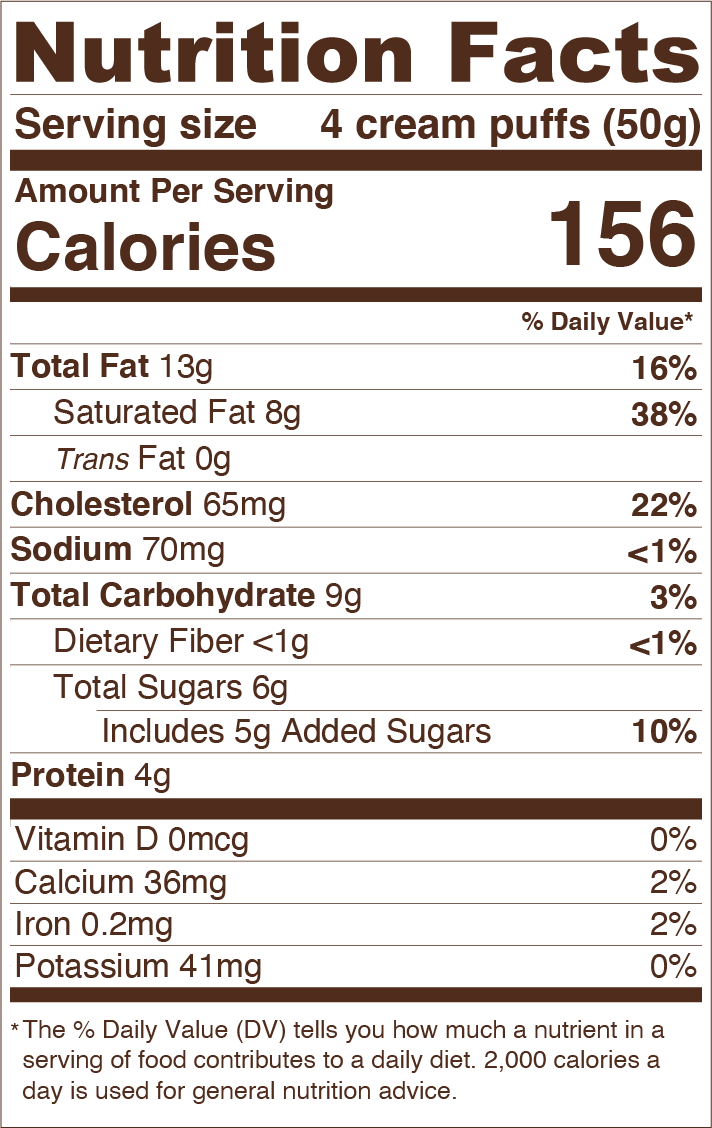 Ingredients
cream, eggs, sugar, palm oil, starch, egg whites, dextrose, rice flour, mono- and diglycerides, salt, sodium hydrogen carbonate, diphosphates, sodium carboxymethyl cellulose, guar gum, carrageenan, dietary fiber. CONTAINS EGGS AND MILK. MAY CONTAIN TRACES OF NUTS.
Please enter five digit zip code and try again.